Workflow Automations
Supercharged
Workflow Automations
Build powerful end-to-end workflow automations for all your business needs.
We want to enable users to take an often tedious, manual task and convert it to a largely automated one. Workflow Automation makes it easier and faster for users to do work that's enjoyable and high impact rather than repetitive and monotonous.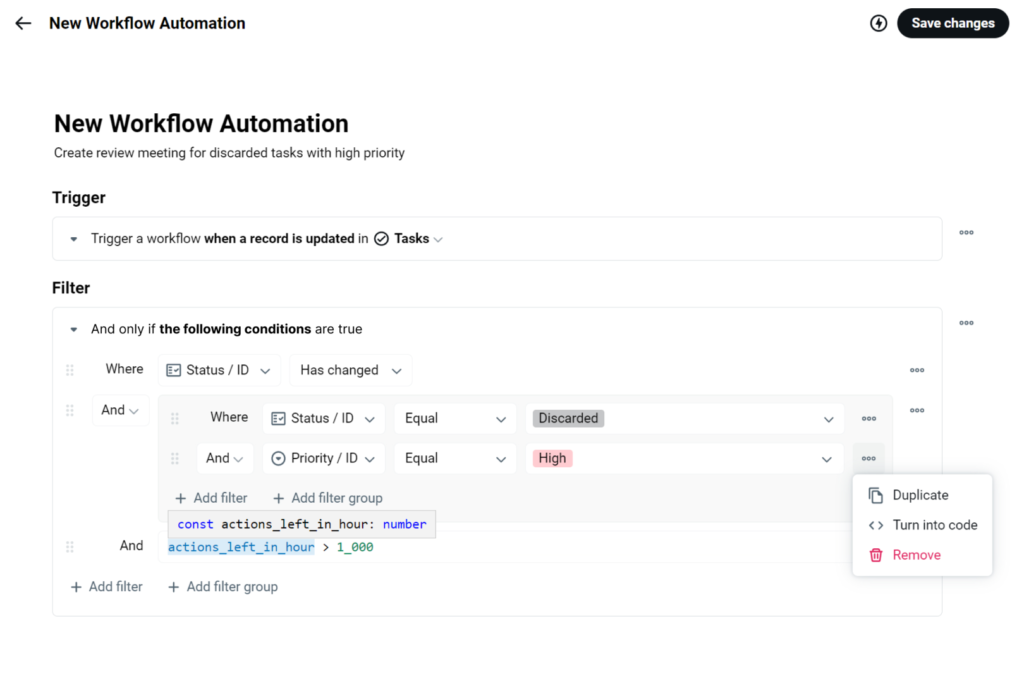 Speed up - managing your flows
Automate work in less time. Quickly switch to JavaScript for even more possibilities. And easily reuse your once-built automations elsewhere, for your team or for your customers.
No-Code /
Low-Code
User Experience
made with
Empower your team to build their own workflows. As simple as possible, as powerful as necessary. Workflow Automations in a playful and intuitive way - easy to use.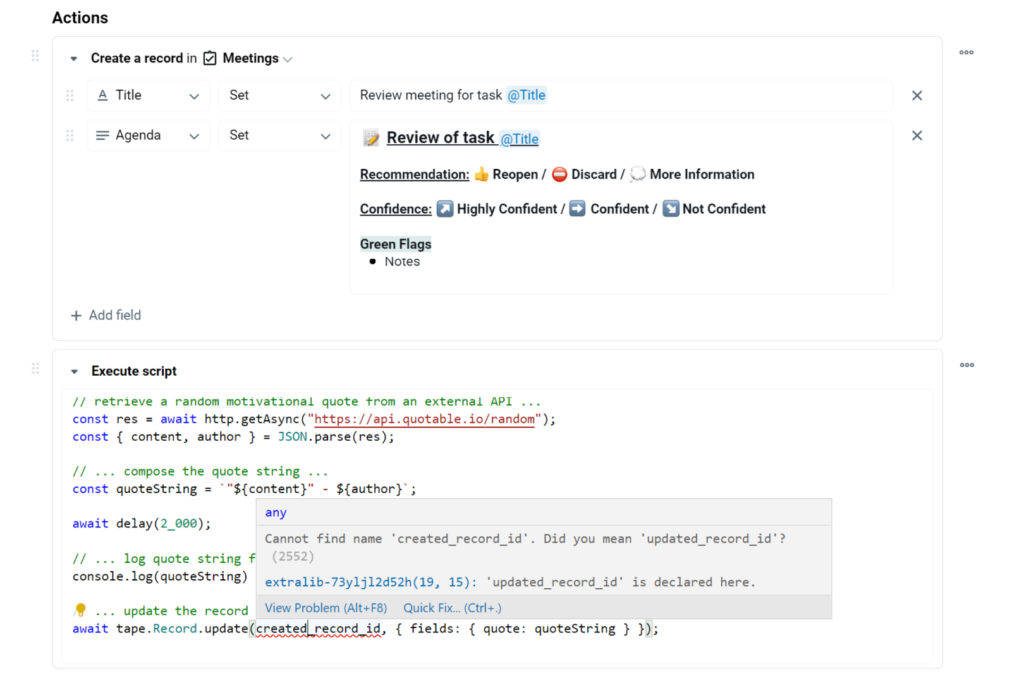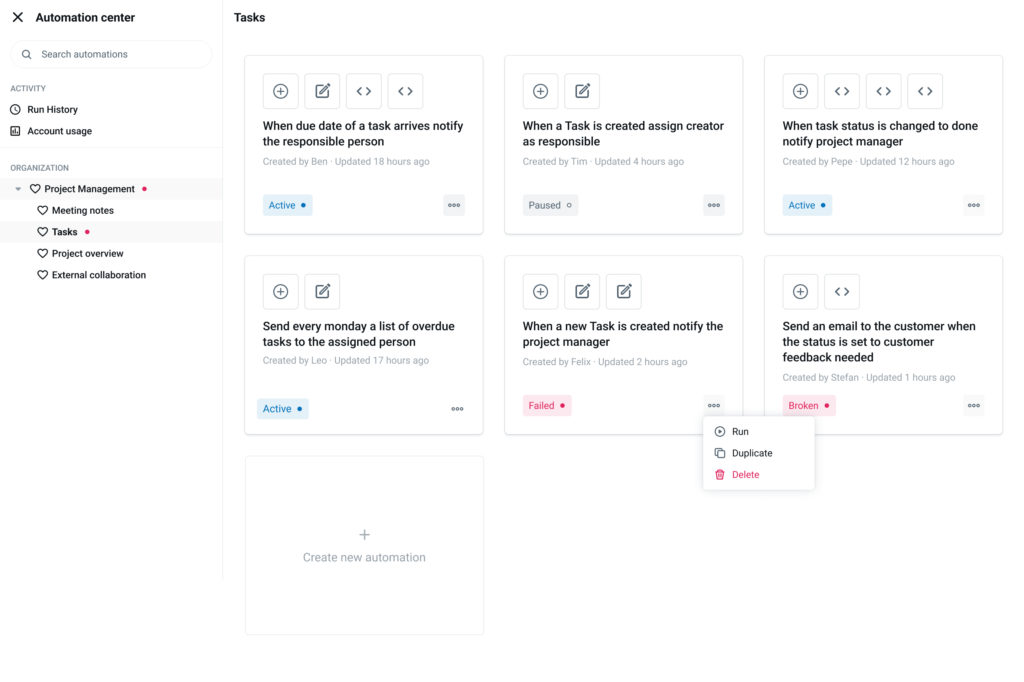 Always on, so you don't have to
Build reliable, high performance Workflow Automations to put your business on autopilot. Let Tape do the tiresome work, so you can focus on more important things.
Thank you all so far - for the incredible support.
Together we can build great things.
Apply to join our
Private Beta
Join and shape the journey of Tape.